The following is a guest post from Donately.
Donors are the lifeline of your organization. To retain their support, your nonprofit has to go the extra mile to keep donors engaged and passionate about your cause. However, how can you keep donors engaged if you don't really know them?
Understanding your donors is key to your fundraising success. By understanding your donors' giving capacity, history of involvement with your organization, and interests in your cause, you can better motivate supporters to give. While collecting all of this data may seem overwhelming—whether that's because you have many donors or a small team—there are plenty of tools and strategies available to optimize your data management and boost donor retention.
In this article, we'll walk you through best practices to collect, manage, and leverage donor data for stronger supporter relationships:
Invest in donor management software.

Optimize your donation page.

Track donor conversion rates.
Donor management takes time and effort, but it can have a variety of benefits for your nonprofit's fundraising strategy. Let's begin.
Donor management software, also known as a constituent relationship management (CRM) platform, is used to collect and organize your donors' information. Whether you have hundreds or thousands of supporters, a CRM makes it easy to centralize all of your donor data in one place.
There are a variety of data points your nonprofit needs to be collecting and storing in your CRM, including:
Demographics

like age, location, gender, and employment information.

Donor involvement

such as how frequently they give, their average giving amount, and how recently they last gave.

Wealth indicators

like business affiliations, stock ownerships, and real estate investments. 

Supporter interests

like what makes donors passionate about your cause and the specific ways they enjoy being involved in your mission.
To collect this information for your CRM, your nonprofit should use donor data research tools, like wealth screening software or data append services. According to NPOInfo, data appending is the process of adding new information to your donor database, which can help fill in gaps like phone numbers, email addresses, propensity to give, income, and more. Integrations between your online donation tools and CRM will allow you to capture all self-reported information and engagement data.
With these data points, your nonprofit will be better positioned to communicate with donors and send personalized donation requests. For example, if a donor has the potential to be a major donor, you wouldn't want to send a monthly donation request for $10. 
With the help of your donor management platform, you can create donor profiles and segment supporters into groups. For instance, you may choose to segment donors by giving capacity, giving frequency, or other factors that will best help your nonprofit meet its fundraising goals. Then, you can send emails tailored to your different audiences to create a personalized communication experience. This will help your organization build stronger relationships with supporters and ensure that your communications are relevant to the recipient.
Along with donor data research tools, one of the best ways to collect data is through your nonprofit's donation page. Encouraging first-time donors to give will initiate their donor profile in your CRM and help you learn more about them. Plus, as existing donors continue to give, you'll learn more about their engagement history and donor behavior, which you can use towards stewarding strong relationships.
To strengthen your donation page to drive donations (and collect donor data), use the following tips:
Add your nonprofit's unique branding.

Branding your donation page lets donors know that they're giving to

your

organization. Rather than making your donation page generic, add in your unique fonts, color scheme, theme, and images so donors can feel more connected to your cause and eager to be a part of the solution.

Include a monthly giving option.

The

Donately guide to monthly giving

explains that recurring giving can help your nonprofit establish a reliable donation pipeline and boost retention. Give donors the option to customize their monthly donation so you can open up recurring giving to supporters of any giving capacity. 

Ask for basic demographics.

While your donation page shouldn't have too many prompts, it's important that you ask for the most essential information. For instance, you should have donors fill out their name, billing amount, billing information and email or phone number at the minimum. You can also add optional or post-donation prompts for additional data points, such as asking donors about their interest in your organization, employment information, age, and gender. 

Optimize for mobile.

A mobile-friendly donation page can significantly expand your audience. Ensure that your donation page has a fast loading speed on mobile devices and can fit any screen size. Making your giving process more convenient for mobile-users will help your organization attract new donors and retain donors for the long run.
Your donation page should tell your nonprofit's story, so include impactful images and a brief description on how these funds will be used. This will help build stronger relationships with donors and compel them to give multiple times.
Understanding how your donors are getting to your donation page will provide your nonprofit with invaluable insight into how it can boost retention. Your nonprofit likely sends multiple donation appeals across a variety of marketing channels. By taking a close look at conversion rates, your nonprofit can pinpoint which channels are promoting the most engagement and driving donations and which ones aren't.
For example, your supporters may be reaching your donation page through:
Social Media

Email

Your nonprofit's website

Direct mail
Your donors all have different preferences, so some may be more likely to donate based off of a social media post, while others might take action after exploring your nonprofit's website. Take a close look at each platform and the donation requests that drive the highest donor conversion rates. This will help you determine how you can make your content more engaging and effective at driving recurring donations.
For instance, after you send a donation request via email with a link to your donation page, you can look at metrics like open rate, click-through rate, and donor conversion rate. With enough data points, you can also see which type of donor is more likely to click on your donation page link. Use this data to guide your engagement efforts so you can focus on channels that drive the most donations from particular segments.
Donor management is essential to your digital fundraising strategy, so ensure you're working with the right tools to learn more about your supporters. You can gather data about your supporters in a variety of ways, like donor data research tools and your marketing channels. Once you have this information, leverage it to build stronger relationships with donors and motivate them to give often. Good luck!
About the Author: Jacob Spencer, Customer Success / Account Manager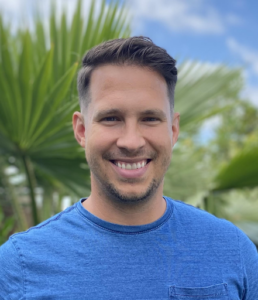 He strives to make every step of the customer journey as enjoyable as possible. His goal is to turn everyone that trusts Donately into a raving fan! Raising funds can be daunting, but he knows that with the right tools, it can and should be easy.
Throughout Jacob's career, he has been able to help sales and success teams tackle new markets, grow and expand. Leading with empathy, listening to actually solve problems, and remembering that we are all human are the key elements to growing any business in a meaningful way.
When he is not working you can find him spending time with his wife, 2 boys and his Border Collie, Abbie. Family>Everything.