Your nonprofit probably relies on a variety of tools and software each day. From fundraising software to Google Analytics, these tools keep your organization up and running. But what about tools that improve your nonprofit's graphic design offerings?
Graphic design is a pain point for many nonprofits. Design software can be expensive and complicated, leaving many nonprofit professionals frustrated and without quality graphics. However, there are plenty of tools out there that don't require a degree in graphic design to use.
In this guide, we'll explore nonprofit graphic design and some of the best tools and services to consider:
If your head is already spinning with questions about numbers and pricing, don't worry just yet. Most graphic design tools offer free or reduced prices for nonprofits, ensuring your team can find a tool that fits within its budget. Let's get started with a bit about why nonprofit graphic design matters.
Why invest in nonprofit graphic design tools?
Nonprofit marketing keeps your organization alive. Marketing shares your message with the people who want to support your mission, bringing in new donors. Oftentimes, this marketing relies on attractive visual elements to promote your organization, matching gift opportunities, and fundraisers.
In addition to being pleasing to the eye, graphics provide important benefits to your organization. Designing graphics, social media posts, or flyers that look clean and professional can:
Market your nonprofit as a trustworthy organization.
Create cohesive, memorable branding.
Capture prospective supporters' attention.
Make your content more skimmable for a fast-paced audience.
Create fresh and engaging social media posts.
Compelling graphic design does more than wrap your message in a pretty package. Good graphic design organizes your content in the most efficient way possible, bringing your supporters crystal clear messaging. Employ quality graphics in your messaging strategy to engage your audience and effectively communicate with them.
Top Nonprofit Graphic Design Tools
Kwala
Kwala is different from other graphic design software. While not a traditional graphic design tool, Kwala can be a powerful resource for your nonprofit.
This service produces high-quality graphic design content with mission-driven organizations in mind. Your nonprofit can get custom flyers, t-shirts, and more by working with Kwala's talented team of graphic designers. Not only are these materials great for marketing your mission, but they are created based on the unique nonprofit landscape.
Creating your own graphics can be difficult. Challenges like being short on time, understaffed, or lacking expertise make creating your own designs seem impossible. With a service like Kwala, you can shift your attention back to accomplishing your mission-based goals.
Canva
Canva is a graphic design tool complete with templates, ready-to-use graphics, and a stock photo library. With Canva's extensive range of templates, you can create social media posts, flyers, brochures, and more with just a few clicks. These templates are fully customizable, so you can tweak and edit them to fit your nonprofit's branding.
Canva offers a free version of its software that includes access to most of the basic editing tools as well as some graphics and photos. However, nonprofits are eligible to receive access to a free Canva Pro account. Whether you want to create a design from scratch or drag and drop your content into a template, Canva is a versatile and beginner-friendly option for nonprofits.
VistaCreate
VistaCreate, formerly known as Crello, is a graphic design tool with templates, stock photos, and graphics. While VistaCreate is very similar to Canva, it focuses more on providing templates for social media content.
With VistaCreate, social media design templates are front and center, making it quicker and easier to create these posts. For nonprofits with a heavy focus on social media, this tool makes designing content for campaigns and projects a breeze. Easy access to a variety of social media post templates keeps your pages fresh and engaging for your supporters.
VistaCreate offers both free and paid plans. With the premium plan, your organization gains access to unlimited downloads and all of VistaCreate's templates and photos. Fortunately, nonprofits are eligible for free VistaCreate Pro plans.
Colourcode
Colourcode is a free color palette generator. With Colourcode, you can build your own color schemes or use preset themes like the monochromatic palette.
Whether you are getting started by creating a new brand, rebranding an existing organization, or designing a color scheme for a new project, choosing a color palette is essential. This tool positions the colors next to each other so you can visualize how they look together. Getting a good idea of how the colors mesh ensures that you don't end up printing a color scheme you don't like on hundreds of shirts.
DesignMantic
DesignMantic is primarily a logo maker but has templates for other nonprofit needs like t-shirts, flyers, and websites. To get started, simply select the service you are looking for, your organization's name, and the industry you belong to. DesignMantic will generate logo designs based on this information, but you are free to change the design until you're satisfied.
DesignMantic allows you to create as many logos as you like at no charge. Typically, the service requires payment for any logos you decide to use. However, nonprofits can apply to receive a free logo.
Pexels
Pexels is a service that offers royalty-free stock photos and videos. Anything featured on the site is entirely free to use, and you can edit the photos and videos as much as you like. Recoloring photos or cropping out anything you don't love is a great way to adapt stock photos to fit your nonprofit's branding.
Photos enrich your nonprofit's marketing materials and social media presence. Services like Pexels cut out the complicated steps of sourcing images so you don't have to take photos yourself or license another photographer's work.
Adobe Express
Adobe Express, previously known as Adobe Spark, is a program similar to Photoshop or Illustrator. Available on both the web and mobile devices, this program has thousands of templates for almost any purpose or occasion. Whether your organization needs Twitter banners, Instagram Story slides, or event flyers, Adobe Express likely has something to fit your needs.
Because it is a part of the Adobe Creative Cloud, Adobe Express operates similarly to other Adobe programs. This tool is a great option if someone on your team has previous experience using Adobe software but prefers a more streamlined, affordable tool.
Adobe offers a free version of this program with access to some of the templates, editing tools, and stock photos included in the full plan. The paid monthly subscription unlocks all of these options as well as other features like social media planning and scheduling. Don't forget to enroll in Adobe's nonprofit discount program if you are planning to use the paid option.
Pixlr
Pixlr is a platform similar to Photoshop and has similar offerings to Adobe Express. However, Pixlr operates solely online and does not require a software download. If your nonprofit prefers a lightweight graphic design tool that can live in a browser, Pixlr is perfect.
There are different versions of Pixlr tailored to different needs, with some geared towards design professionals or video editing. Pixlr X is a good place for nonprofits to start because it is the most stress-free, simple way to create these designs. This tool offers both free and paid premium options.
BeFunky
BeFunky is a photo editor that simplifies many popular photo editing tools. For example, you can implement common photo edits such as:
Cropping
Resizing
Batch editing multiple photos at once
Removing backgrounds
Retouching
Generating photo collages
You can edit photos for your social media accounts or website in just a few clicks with BeFunky's no-fuss editor. The site offers a free version of its software, but it has limited editing capabilities. BeFunky's paid plan grants access to all of its quick and easy editing tools.
Tectonic
Tectonic is a service that helps nonprofits create high-quality videos.
In the world of social media and rapidly developing technology, video is the future. According to marketing experts, 93% of companies acquired new customers because of social media videos. While creating videos for your nonprofit might seem time and labor-intensive, finding the right tool for your nonprofit makes the task manageable.
This service helps nonprofits adapt to the current media landscape. Tectonic has experience creating hundreds of videos for nonprofit organizations around the globe. Because their services are tailored to the unique needs and challenges of mission-driven organizations, the videos they produce maximize nonprofit success.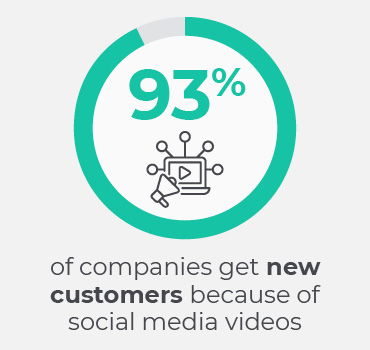 Animaker
Animaker is a platform that makes creating short videos simple. Within its software, you can create short animated videos, make customized GIFs, and edit live videos. This is a great tool for beginners to use if your organization needs to create video explainers or other clips.
Pricing for Animaker changes depending on your needs. While the tool offers a free version, it is limited in terms of editing capabilities and storage. Your nonprofit might find more value in the tools provided in one of the paid plans.
Morweb
Morweb is a CMS software and web design agency all in one. This service helps nonprofits spread their vision through award-winning digital design. If you are looking for a team that can help your organization build branding, advertising, and websites, look no further than Morweb.
While Morweb is more of a service than a traditional graphic design tool, its offerings factor into your nonprofit's overall branding and digital strategy. Morweb's professionals help guide customers through their process to create websites that address your project's goals. Using Morweb's fully branded, user-friendly websites in tandem with other graphic design projects adds cohesion and value to your nonprofit marketing.
Still not sure about nonprofit graphic design tools?
Creating graphics isn't feasible for every nonprofit organization. If your organization is understaffed, short on time, or inexperienced with graphic design, exploring external options is the best choice. However, working with agencies can be frustrating, especially if they don't understand the unique nonprofit landscape.
Services like Kwala remove the guesswork and added stress that comes with working with a traditional agency. Kwala is a subscription-based service made up of a small team of talented graphic designers. This team is dedicated to helping mission-driven organizations succeed with professional visual elements.
So, what makes Kwala different? There are a few things that set this service apart from other graphic design agencies and tools:
Designers know and understand nonprofits. Kwala is tailor-made for mission-driven organizations. Designers have extensive knowledge of the quirks and complexities of the nonprofit sector, and they understand your organization's goals. The graphics they design reflect this knowledge, setting your organization up to receive positive donor reactions.
Nonprofits can focus on what matters — their mission. This service takes on graphic design responsibilities so you don't have to. Since you won't have to jump through hoops with an agency or design your own graphics, you can get back to fulfilling your mission statement.
Your dollar is protected. Kwala prioritizes making the most of your time and money. With flat pricing and a 21-day money-back guarantee, you only have to pay for designs you love without any sneaky fees.
If your nonprofit is struggling with meeting its graphic design needs, consider contacting a graphic design service. These services are the most convenient, stress-free way to get quality, custom graphics.
Quality graphic design is crucial to engaging both current and potential supporters with your nonprofit's mission. The internet is host to dozens — if not hundreds — of free and affordable nonprofit graphic design tools. However, if making graphics yourself seems overwhelming, using Kwala's graphic design services for mission-driven organizations cuts out the stress while providing you with custom graphics.
Additional Resources
Your organization's marketing strategy is a key part of expanding your reach and growing your pool of donors. Getting started with the proper graphic design tools is a great first step to creating cohesive visual elements for your organization, but there is so much more to learn. Check out these resources to discover more about branding strategies and graphic design best practices: