The following is a guest post from eCardWidget.
When you started your nonprofit, you likely had grand plans for how it would address a pressing issue in your community. Your main focus is your mission, but you can't fulfill your purpose without donor support.
The importance of donor engagement makes it a common topic of conversation in nonprofit environments. Converting one-time donors into returning supporters is the basis of donor retention, which cultivates a community of loyal supporters to power your nonprofit's mission. However, donor engagement isn't a one-time action that secures permanent support.
Through continuous and effective outreach, nonprofits can not only connect with donors, but maintain long-term engagement. In this guide, we'll explore four communication strategies that will do exactly that:
Conduct donor surveys
Communicate transparency
Share donor appreciation
Offer engagement opportunities
Amplify your outreach by adjusting your communication tactics to keep donors engaged with your mission for the long haul.
1. Conduct donor surveys
Donor engagement is like any other social interaction—it's difficult to know how to connect with a person if you don't know anything about them. Add donor surveys to your communication strategy to learn about your supporters' preferences, motivations, and even their personal interests and hobbies. Ask questions such as:
What motivated you to make your first donation to our organization?
How thoroughly do you read communications from our nonprofit?
What could be improved to increase your interest in our communications?
Have you ever participated in a volunteer event for our organization?
Are there any other nonprofits that you give to or volunteer with?
What motivates you to continue keeping up with our organization?
What else do you do in your free time besides volunteer with our organization?
Your surveys can ask general questions like these about involvement with your nonprofit or focus on a specific activity or campaign. For example, MemberClicks' guide to event feedback recommends using surveys to gauge the success of your organization's events and improve future ones.
Asking these questions gives you the necessary context to understand donors' levels of involvement and how you could better engage them. For example, if a majority of donors express that your nonprofit's email newsletters are too lengthy, you could adjust your newsletter format to better capture readers' attention.
2. Communicate transparency
Remember, donors don't have a behind-the-scenes view of your operations. They often don't know how you do what you do, or what it takes to meet your nonprofit's goals. Instead of asking for their blind support, be as transparent as possible in your communications to reassure them that they're supporting a good cause.
To keep your donors informed about your nonprofit's operations, share the following information:
Impact reports: Clearly detail your organization's work. Share your organization's impact and how it was accomplished with donor support. For example, an animal shelter might share that a recent fundraising campaign raised $1,000, which paid for a dog's life-saving surgery.
Annual reports: Explain the accountability systems in place to check over your nonprofit's activity each fiscal year. For example, the finances and activities reported in Form 990 should be accessible to your supporters so that they have all the necessary information to trust your nonprofit's work.
Community partnerships: Be transparent about your partnerships with local establishments or prominent community figures. Your donors should know who else you're receiving support from, especially if a partner's support adds credibility to your cause! For example, if a supporter finds out their church supports your organization, they might be more inclined to give.
Building supporter trust encourages them to get involved by reinforcing the importance of your nonprofit's work. When donors know that their contributions are actually making a difference, they'll be more inclined to continue giving and supporting your mission.
3. Share donor appreciation
Think about donor appreciation like a game of ping pong—one player hits the ball, the other hits it back, and the game continues in a back-and-forth fashion. In the same way, you can keep donors engaged by reciprocating the effort a donor puts forth with their contribution.
After a donor makes a gift to your organization, go a step beyond typical bookkeeping practices. Reach out to show your appreciation by:
Sending a message. Directly telling your supporters that you appreciate their contributions should be your first step in sharing gratitude. Write a handwritten note or send a digital message thanking them for their specific involvement. eCardWidget's guide to charity eCards recommends using branded digital cards to share your appreciation for donors, volunteers, and employees alike.
Hosting an appreciation event. Celebrate your contributors with a fun event in their honor. Make them the focus of the event by giving them gifts and sharing pictures or videos of the work their donations accomplished.
Spotlighting them in your communications. Post about a donor's significant contributions on social media or include them in your nonprofit's weekly newsletter (with their permission, of course.) This type of attention signals that the donor's engagement should be an example to other supporters.
Responding to a donor's efforts with appreciation strategies initiates a cycle of contributions and outreach. Supporters who feel important to a cause will not only continue their engagement with your nonprofit but also deepen it.
4. Offer engagement opportunities
Donor appreciation is all about being considerate of the donor's contributions, and that should also be reflected in the opportunities you offer for engagement.
Each supporter is a unique individual with preferences, motivations, and abilities that influence their involvement. For example, a donor may contribute monetarily because they don't have the time to volunteer. Conversely, a volunteer may offer their time because they don't have the financial resources to donate.
Offer a variety of ways to get involved. When you provide enough opportunities for engagement, there will be options for every supporter to contribute. Consider broadening your calls-to-action to include:
Volunteer committees: Invite supporters to join a committee, guided by your nonprofit's board, that discusses nonprofit operations and helps make decisions for the organization.
Peer-to-peer fundraising campaigns: Ask donors to raise money on behalf of your nonprofit by sharing their own donation page with their friends and family. Sharing their love for your cause with their personal network and working toward a fundraising goal will make them feel like a trusted partner in your cause.
Brand ambassadorship: Building a recognizable nonprofit brand is crucial to raising awareness for your work. Create merchandise with your nonprofit's branding for supporters to purchase. When they use or wear this merchandise, they'll represent your brand to other potential supporters.
Creative activities not only provide opportunities that everyone is able to participate in but also generate excitement about supporting your cause. For example, a supporter might be more excited to wear your nonprofit's branding than to talk to others about your cause. By appealing to their interests, you'll keep them coming back for more!
If your nonprofit has received donations, you've already engaged supporters! The key to continuing your work is keeping them engaged over time. By retaining your donors, your nonprofit will tap into the benefits of a fiercely loyal supporter base and like-minded community that aims to see your mission fulfilled.
About the Author: Tim Badolato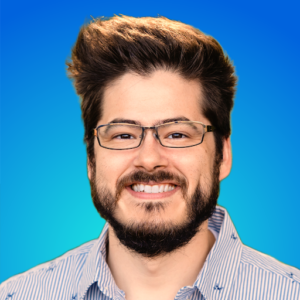 Tim Badolato is the CEO of eCardWidget.com, an innovative platform for digital employee recognition, donor acknowledgment, business marketing, and nonprofit marketing. He has a passion for using technology to drive positive outcomes for mission-driven businesses and nonprofits.
Click here to learn more about eCardWidget.