Matching gifts are a continuously underutilized funding source for nonprofits, schools, and other fundraising organizations. One of the biggest challenges leading to the underutilization is a significant and widespread knowledge gap. As a result, the solution to such a problem is strategic matching gift education with accessible resources for doing so.
And Double the Donation is here to help! Our primary objective is to provide organizations with the tools and understanding necessary to implement effective long-term matching gift strategies. To bridge the knowledge gap and empower nonprofit teams like yours, we've published (and continue to produce) a number of valuable resources on the topic.
These include:
Ready to explore our top recommended educational materials and see how they can guide your organization's efforts? Let's dive in.
(Hint: Use these resources to train your nonprofit staff and volunteers. An effective matching gift strategy often begins with your internal team!)
Expert Workplace Giving Webinars
Webinars have become a go-to resource for organizations seeking practical and engaging training opportunities. This type of "web-based seminar" offers a platform for experts to share their insights, strategies, success stories, and more. As a result, the Double the Donation team typically hosts a few webinar sessions each week, with a primary focus on matching gifts and corporate philanthropy opportunities for nonprofits!
Check out the quick overview video below to learn more:
If you're looking for engaging matching gift educational resources, we strongly urge organizations like yours to participate live in our upcoming webinars or access recorded sessions by exploring the Webinar Hub on our site. We've even compiled a list of on-demand recordings below to ensure flexible training materials are available whenever you need them.
A few of our favorite matching gift webinars
Free Matching Gift eBooks & Downloadable Resources
In addition to our live and on-demand webinar presentations, our team has also created numerous free downloadable resources to serve as practical guides and tools for supporting successful matching gift fundraising. Often taking the form of eBooks, checklists, templates, and more, these resources aim to provide nonprofits and other fundraising organizations with comprehensive knowledge surrounding corporate giving opportunities.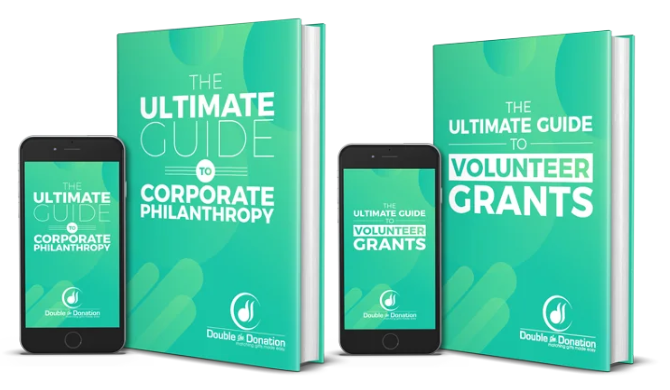 We recommend utilizing these resources for team-wide training and to aid in implementing a well-thought-out matching gift fundraising plan.
A few of our favorite matching gift eBooks
Our Continuously Updated Matching Gifts Blog
Double the Donation takes pride in our matching gift blog, which is intended to provide helpful knowledge regarding just about every aspect of the matching gift process for nonprofits, schools, and other fundraising institutions.
By exploring our in-depth blog, nonprofit staff and volunteers can gain a deeper understanding of the potential impact of matching gifts, discover creative strategies for donor engagement, and learn from real-life examples of successful appeals.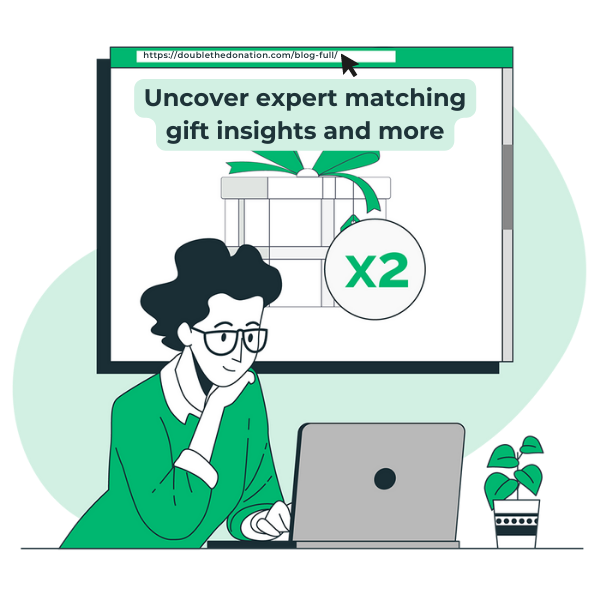 Not to mention, our blog is constantly being updated with timely insights into matching gift fundraising practices, current trends, success stories, and much more. So don't forget to check back regularly to explore new posts each week.
A few of our favorite matching gift blog posts
---
Still looking to bring your matching gift strategy to new heights? Streamline matching for everyone involved with Double the Donation's complete automation platform, 360MatchPro. You can even kickstart the process by requesting a personalized demo here!
Already a Double the Donation user and looking for specific insights regarding the software? Browse our Knowledge Base for answers to frequently asked questions, detailed integration guides, and more.
Bottom line: Equipping your team with essential knowledge and strategies can help inform and improve your organization's matching gift plans. Good luck!